Support our mid-winter appeal!
This year we're raising funds to support the work of our Student Pathways Program.
The Student Pathways Program provides the talented refugee youth who access our training programs with indvidualised support to overcome barriers and increase successful transition into further education and employment. It provides our students with one-on-one help with goal setting, career planning, study advice and social-emotional support.
This program is one of the key elements of our supportive, holistic approach to education and training that is essential to the success of our students both within the Studio and beyond!
Make a tax-deductible donation to The Social Studio and help refugee youth to find their voice and express their creativity through work and learning.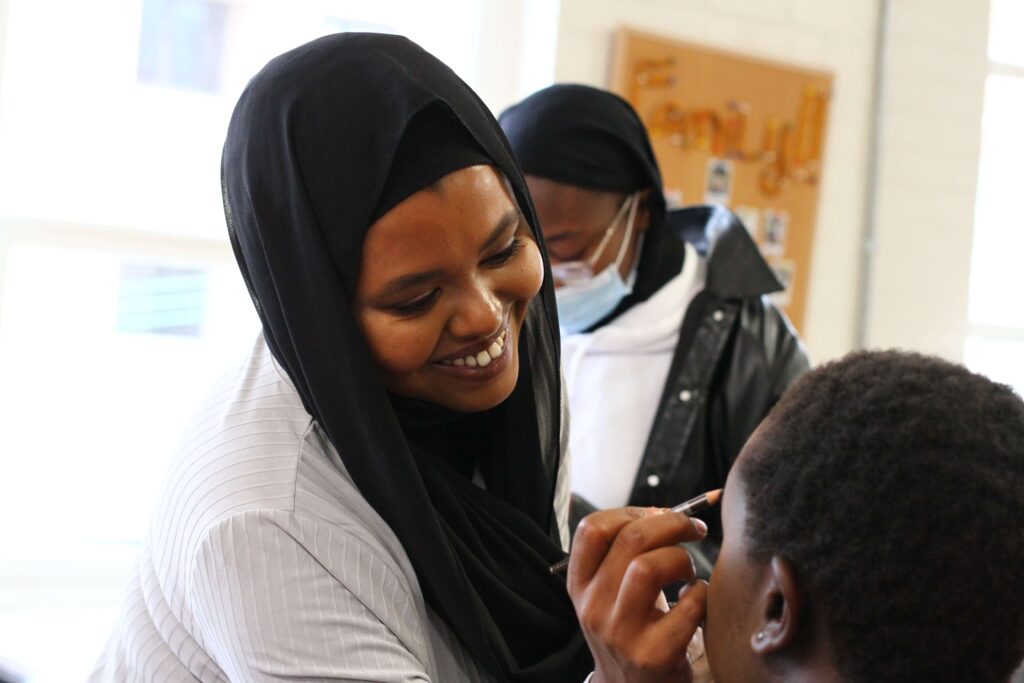 Aziza's story
Aziza came to The Social Studio in 2021 looking to stretch herself – personally and professionally.

"I came here to obviously learn how to sew but it was more a change of career for me," she says. "Learning to sew has always been one of my biggest goals."

A young entrepreneur with her own fashion start-up, Aziza arrived in Australia from Somalia as a child. Having heard about The Social Studio from friends and community members over the years, she says it's a school like no other she's been to.

"I've loved my time so far. When I first came here, honestly, I felt nervous. But I immediately felt welcome. It's not your regular teacher-student relationship, they're more connected."

Aziza has been working with our student pathways coordinator, Nasiim, and teaching staff to set goals for her studies and own professional development. Earlier this year, she began working for a local fashion wholesaler, gaining experience in garment quality control and basic sewing – a job facilitated through The Social Studio.

With goals to continue her fashion studies and hopefully work as a designer one day, Aziza's horizons are ever-expanding.

"If anything it's got me more excited and ambitious," she says.